Are you looking for a way to enter the healthcare industry without a medical degree? Well, we have a suggestion. You could pursue a career in medical billing and coding. The profession does not require a four-year medical degree and has a positive job outlook. Moreover, A study by the Bureau of Labor Statistics shows an 8% increase in the employment of medical secretaries, including medical billing and coding specialist, by 2031. Furthermore, In the upcoming years, the profession is expected to grow faster than the national average for all occupations. As a result, we will see about 53,600 greater job postings.
For all those looking forward to pursuing their career as a medical biller or coder, here's where you'll find all your answers. From a medical billing and coding salary to job opportunities, we'll teach you everything in this blog. Furthermore, this article will also guide you through different medical billing and coding programs and certifications through which you can start a career.
What is Medical Coding?
Medical coding is extracting data from a doctor's notes on a patient's medical history. Including medical procedures, diagnoses, necessary medical equipment, and medical services. This data is converted into standard medical alphanumeric codes by a medical coder. Medical coding is mostly used to ensure insurance companies pay and process claims accurately. However, it is also beneficial for research and primary patient medical record-keeping.
What is Medical Billing?
Medical billing is creating medical claims to submit to insurance companies to get reimbursement for medical services provided by providers and provider groups. The medical biller tracks the claim after converting a healthcare service into a billing claim. The practice ensures the organization is paid for the work the provider completed. A skilled medical biller can boost revenue generation for the doctor's office or healthcare facility.
What does a Medical Billing and Coding Specialist Do?
Medical Billing and Coding Specialists, also known as Medical Billing and Coding Technicians, play a pivotal role in the delivery of patient care. Often working from home, medical billing and coding specialists keep track of the treatment given to patients and record and process their data. The primary purpose of medical coding and billing specialists is to bill patients' insurance companies for the medical diagnoses they classify. They are well-versed in information about insurance policies, payment details, and more.
Medical billing and coding specialists collaborate with the workforce in doctors' offices, clinics, hospitals, outpatient care facilities, insurance companies, and other places. The Medical Billing and Coding Specialist role has the following duties: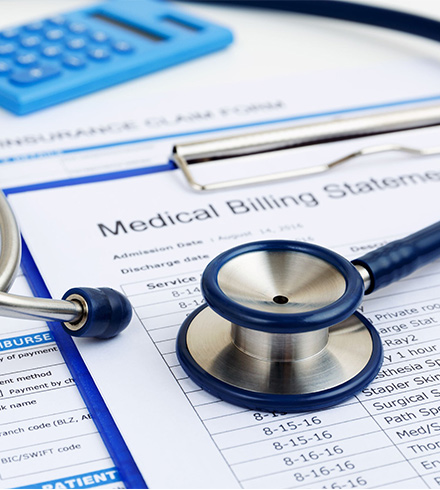 Ensure that services, processes, diagnoses, and treatments are accurately coded.
Preparing and mailing payment requests or invoices.
The revision of rejected claims.
Monitoring payments.
Pursuing unpaid claims with patients and insurance companies.
Even though these employees frequently work in the same healthcare institution. Where patients receive treatment, their primary responsibility is office work rather than direct patient care. An extensive amount of time will be spent at the computer checking, entering, and updating data by a medical coding and billing specialist.
Medical Billing and Coding: Job Outlook
As the population ages, the need for medical care will increase. As demand for these services rises, there will be more insurance claims to handle as well as revisions to medical records.
If you work in medical billing and coding, the need for your skill set may rise if there are more healthcare claims. For instance, you will be responsible for organizing and coding the data needed to process each medical claim.
Additionally, because healthcare businesses are using electronic systems to operate their practices more and more. They will require qualified individuals who are familiar with this technology. The occupation's faster-than-average employment growth may be adequate for your long-term work chances, particularly if you are a qualified medical billing and coding specialist.
Medical Billing and Coding: Job Options
A variety of medical billing and coding job titles may be associated with careers in the field of medical billing and coding. However, depending on the duties of the given role, they may change.
Depending on the employer or area, several occupations may have the same general work duties but distinct titles. In this industry, a management-level career can call for further training or job experience.
The following are a few job titles in medical billing and coding:
Medical Records Analyst Health Information Technician Health Information Clerk (or Health Information Tech).
Medical Coding Specialist, Medical Billing Specialist, Medical Records Coordinator.
Specialist in Medical Records and Information.
Technician for Medical Records (or Medical Records Tech).
Medical Billing and Coding: Salary
As of May 2021, the median annual income for medical secretaries of all experience levels was approximately $37,450. Suggesting that half of the workforce earned more than that amount and half earned less. The wage for this employment might also vary depending on various variables, including where you live, the sort of office you work in, and your level of work experience.
How to Become a Medical Billing and Coding Specialist?
Most medical billing and coding jobs will require specialized education in the field. Medical coding and billing education usually include certificate, diploma, and associate's degree programs, with the main difference between credentials being the duration of the program and the amount of general education required.
Medical billing and coding specialists often seek to obtain certification. Even some companies that opt for their candidates must be minimum experienced. However, a certificate is not necessary for it.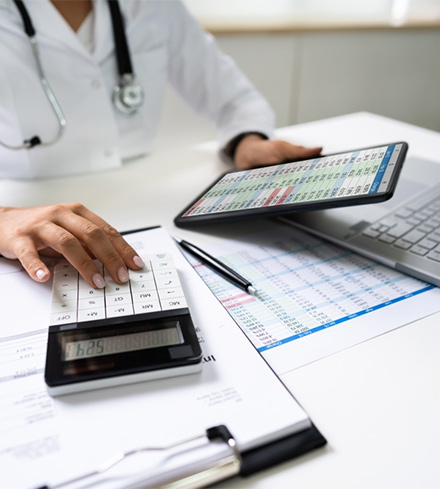 Why Pursue a Career as a Medical Billing and Coding Specialist?
Are you wondering about the benefits you'll get after becoming a billing and coding specialist? Here's why you should consider medical billing and coding as a profession:
1. High Salary:
According to data from the U.S. Bureau of Labor Statistics (BLS), the average medical billing and coding pay in the country is $44,090. In addition, if you are certified in medical billing and coding, you can earn better.
2. Work From Home Options:
While many medical billers and coders work in doctor's offices, hospitals, or clinics, the profession does accommodate working-from-home prospects. Hence, it gives you greater scheduling freedom and reduces the time and money you spend on your daily commute and gas.
3. Advance Career Opportunities:
As a certified medical billing and coding specialist, you will develop significant skills and information necessary for various commercial and administrative roles in the healthcare industry. Practice management, medical auditing, compliance, training, and other activities fall under this category. You can broaden your knowledge and boost your profession by obtaining specialist certificates.
Make the Next Move as a Medical Billing and Coding Specialist
The U.S. The Bureau of Labor Statistics expects the profession to generate over fifty-three thousand six hundred job openings in the upcoming years. However, where do you find these career opportunities according to your shift preference, experience, and salary expectations? The answer is simple; you seek them at HealthCareTalentLink (HCTL).
HealthCareTalentLink (HCTL) is the healthcare industry's very-first professional platform. It links the diverse healthcare community, its organizations, and its talents with opportunities that help individuals and organizations grow and prosper. Here, everyone who belongs to the industry will find learning, networking, and career development opportunities.
So, whether you are a job-seeker or an organization looking forward to recruiting clinical, non-clinical professionals or ancillary service providers. Join HealthCareTalentLink to find your next lead.