A medical laboratory technician might not be seen by patients as they play their part behind the scenes. The professionals determine the absence or presence of any disease and pave the way for a holistic diagnosis and treatment approach. Additionally, The U.S. News and World Report rank the profession as the eighth best healthcare support job, owing to their excellent job outlook and flexible and stress-free work schedule.
Moreover, for all those looking forward to pursuing their career as a medical laboratory technician, here's where you'll find all your answers. From a medical laboratory technician's salary to job opportunities, we'll elaborate on everything in the blog. Furthermore, the article will also guide you through different medical laboratory technician programs and certifications that will facilitate your career.
What is a Medical Laboratory Technician?
Medical laboratory technicians (MLT) are the backbone of any healthcare industry. Also known as clinical laboratory technicians, the professionals participate in diagnosing a variety of diseases. Additionally, Medical laboratory technicians leverage several specialized medical instruments, tools, and technologies to analyze a patient's specimen. By doing so, they provide information that renders it easier for physicians and clinicians to make the correct diagnosis.
How to Become a Medical Laboratory Technician?
To traverse the path as a medical lab technician (MLT), you need to follow the following steps:
Obtaining a high school diploma– firstly, to start with, you will have to obtain a high school diploma in either biology, chemistry, or mathematics.
Gain an associate degree– secondly enroll in an accredited medical lab technician (MLT) program. You will be offered an associate degree in medical laboratory technician. Just make sure that the MLT program is accredited by a recognized accrediting agency. These programs usually take around 1-2 years to complete.
Clinical training– furthermore, some accredited MLT programs require you to complete a specific span of training sessions under professional supervision. This training would prove beneficial in your practical career as you have hands-on experience.
Certifications– alternatively, certification requirements vary from state to state, but gaining a professional certification is highly recommended. Two prominent certifications are ASCP (American Society for Clinical Pathology) and AAB (American Association of Bioanalysts).
License– the necessity of a license differs according to state. Check for the license requirements according to your locality.
Job search– after completing the educational requirements, certifications, and licenses, it's time to start job hunting. Therefore, look for job openings in hospitals, clinics, research laboratories, or other healthcare facilities.
Your job search might lead to an interview. Here are some job interview secrets every healthcare professional should know.
Continuing Education– Lastly, MLT is an ever-advancing field. So, you need to stay updated with the ongoing transformations in the healthcare industry. Continuing education and attending workshops and seminars are the prerequisites. This will help you maintain your skills and knowledge throughout your career.
What is it Like to be a Medical Laboratory Technician?
To be a medical laboratory technician is to subject yourself to a profession that performs complex analyses and evaluations. So, as a medical technician, you will leverage your expertise, training, and knowledge to make accurate decisions.
However, in addition to analyzing samples and performing different biochemical tasks, there's much more to a medical technician's requirements, work scope, and duties. They work in different environments and are capable of mastering various professional skills, all of which we will discuss below.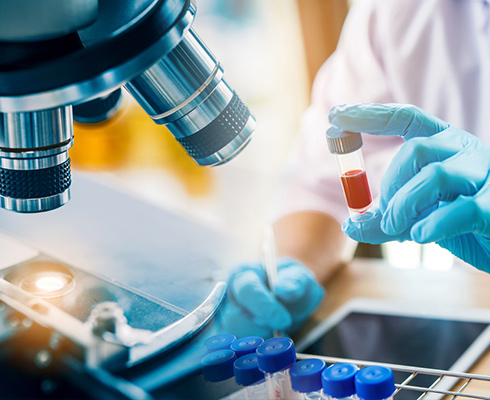 Medical Laboratory Technician: Their Role and its Requirements
A medical laboratory technician works under the supervision of a medical technologist. Under their administration, technicians leverage cutting-edge tools, technologies, and manual techniques to:
Examine specimens, including body fluids, tissues, and cells.
Identify different pathological microorganisms.
Inspect and analyze the chemical balance in body fluid samples.
Discover blood-clotting abnormalities.
Additionally, regard blood fit for transfusion through crossmatch.
Evaluate drug levels in the blood to determine a drug's efficacy.
Moreover, analyze test results and interpret them for clinicians and physicians.
In addition to processing and evaluating biomedical specimens, medical laboratory technicians are also discovered working publicly. In such cases, Medical Lab Technician (MLT) are responsible for:
Performing laboratory procedures (including microscopic, hematological, immunological, and chemical diagnostic tests).
Collecting samples.
Maintaining instruments.
Furthermore, as a medical laboratory technician, you will also be involved in:
Quality assurance for collected samples.
Abiding by the laboratory's standards and policies.
Entering the date into the patient's medical record.
Medical Laboratory Technician Jobs: Prospective Industries and Sectors
A medical technician is most likely employed in a hospital, clinical, commercial, and public health laboratory. However, they are not limited to such facilities. Therefore, as a medical laboratory technician, you can find prospective job opportunities in the pharmaceutical, biotechnological and chemical industries.
In addition, different forensic and law enforcement laboratories also offer medical lab technician jobs. Other areas that actively recruit MLTs include fertility and veterinary clinics, research and teaching institutions, as well as transplant and blood donor centers.
The profession is also a part of the cosmetics and food industry, where they test and analyze different product samples.
Medical Laboratory Technician: The Job Outlook
What is a medical laboratory technician's salary? It is a question that lingers in every person's mind who decides to opt for it as their career. According to the U.S. Bureau of Labor Statistics, the median medical laboratory technician salary is $57,800.
Medical Laboratory Technician: The Working Conditions
The working conditions for medical technicians depend on their work facility and setting. However, since many laboratories operate 24/7, technicians enjoy flexible work shifts. In this sense, the profession benefits working parents as they can adjust their duty timings according to their schedules.
What does it Take to be a Medical Laboratory Technician?
Firstly, Medical laboratory technicians should possess a diverse skill set to navigate a way through their careers.
To begin with, medical technicians should be able to handle laboratory instrumentation and carry out mandatory procedures. However, their extensive training renders them capable of handling instruments, tools, and different technologies.
Medical technicians must be self-sufficient in performing tasks quickly and diligently. Therefore, they should be precise in their work and require little to no supervision. By doing so, professionals can ensure accuracy in their results for better patient outcomes.
Medical technicians should also be capable of robust critical thinking and problem-solving skills. It helps them improvise complex situations through tangible and research-backed solutions.
Lastly, organizations require their medical technicians to be able to write and communicate amicably. Since MLTs create reports based on the results and communicate orally to clinicians, such skills benefit in improving patient outcomes.
Why Pursue a Career as a Laboratory Technician?
Medical laboratory technicians play a decisive role in patient care by performing critical diagnostic tests and procedures. Furthermore, it is a lucrative career choice that requires two-to-four years of formal education. So, here's why you should consider medical lab technician as a profession:
1. It has a Positive Job Outlook
The U.S. Bureau of Labor Statistics predicts the employment of medical laboratory technicians to grow by 7% within the next decade. Therefore, the statistics depict that the growth rate is as fast as the average for other occupations.
Networking can help you find various job opportunities that might not catch your eye otherwise. Here are some more benefits of networking in the healthcare industry.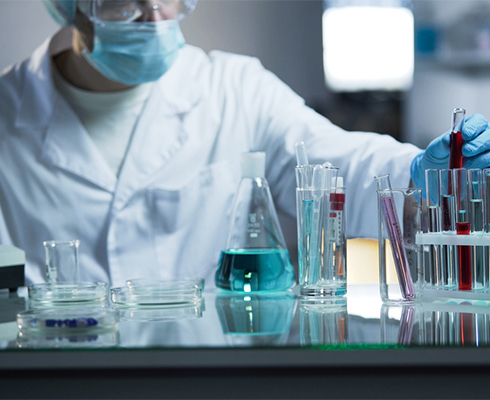 2. It has a Minimum Education Requirement
Pursuing a career as a medical technician is a feasible decision for people with a degree in biology. Additionally, they need to complete a medical laboratory technician program to put their expertise to practical use.
3. It has Steady Work Shifts
What sets medical lab technicians apart from other healthcare professions is their schedule. Moreover, the discipline offers flexible work shifts with a few weekend rotations. Furthermore, the duty hours are ideal for professionals to seek other part-time positions.
Make the Next Move as a Medical Laboratory Technician
The U.S. Bureau of Labor Statistics expects the profession to generate over twenty-five thousand job openings annually, on average, over a decade. However, where do you find these career opportunities according to your shift preference, experience, and salary expectations? The answer is simple; you seek them at HealthCareTalentLink (HCTL).
Conclusion
HealthCareTalentLink (HCTL) is a professional platform that links the healthcare community with its talent, products, and services. It transcends beyond the categorization of clinical and non-clinical professions but accommodates every individual and organization that is prominently and remotely related to the healthcare sector.
So, whether you are a job seeker or an organization looking forward to recruiting clinical, non-clinical professionals, or ancillary service providers, join HealthCareTalentLink to find your next lead.