Networking is important in every profession. It is the key to fostering valuable connections with other professionals for building a staunch support network and impactful references. However, in the healthcare realm, networking has its significance. The healthcare industry, known for its busiest professionals, ranks networking as the most crucial tool to grow professionally.
Networking is often misinterpreted as selling yourself to the world, while it does anything but so. Whether you are a novice or an experienced caregiver, a job seeker, or a recruiter, you can leverage the benefits of fraternizing at each step of your career.
How Does Networking Add Value to Your Profession?
Healthcare providers are perhaps one of the busiest professionals and spend most of their time caring for their patients. In such circumstances, there isn't much time to socialize outside their workplace. Furthermore, their strict schedule also renders it difficult to explore career prospects to grow further in their profession. In such cases, networking helps caregivers in multiple ways, thereby adding value to the healthcare industry.
Are you intrigued? 
Let's find out how and why networking in the healthcare industry is the key to growth for your healthcare profession.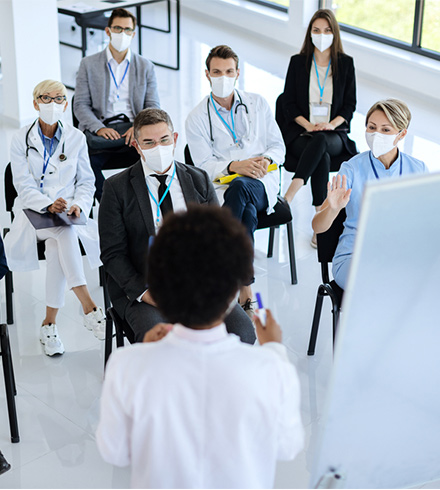 1. It builds staunch business associations:
Whether you advise caregivers regarding their practice method or assist them in their work, you are fostering trust between the two. Trust and support are the prerequisites of networking and the privilege it entails. If and when you help someone in your profession, they will correspond with either an opportunity or a referral. In both cases, it will help you prosper in your career, and the healthcare industry will benefit from your services.
2. It rejuvenates your perspective:
More than any other professional, healthcare workers are in a lifelong course of learning. Moreover, according to ProMed, lifelong education is perhaps one of the most crucial skills for healthcare workers. It helps them discover new treatment strategies to cater to variations in diseases. However, the knowledge that comes from practical experiences does more wonders than one that originates from books and research papers. When physicians discuss their firsthand experience and impromptu decisions, they broaden their practice approach. Hence, networking aids caregivers in thinking out of the box and consequently strengthening the healthcare system.
3. It builds your confidence:
Confidence is the key to excelling in the healthcare realm. Physicians, nurses, and other clinical professionals deal with patients, their families, and other fraternity members daily. By associating with like-minded individuals, caregivers, especially fresh graduates, can learn the art of communication. Healthcare professionals who are well-versed in communication develop impeccable patient-physician relations. As a result, they not only improve patient outcomes but also propel the healthcare industry further.
4. It builds reputation
Networking puts you amongst the masses, and if you can communicate adequately, you can stand out from the rest. In the healthcare ecosystem, being reputable can help you excel in your workplace and with your patients.
How Does Networking Help Boost Your Career
While the veterans are well aware of it, the healthcare novices underestimate the potential of networking in their career progress. It is the pivotal move to progress in your medical career. Here's how a comprehensive network can help you move ahead in your pursuit.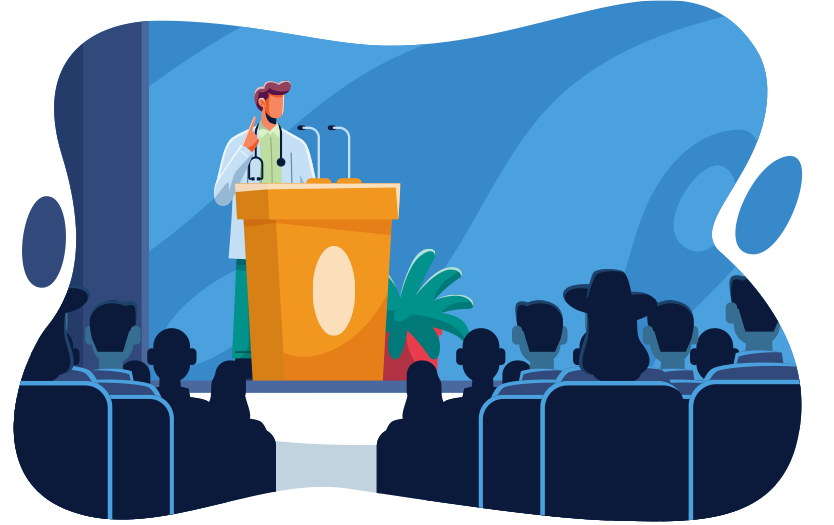 1. It provides access to job opportunities:
Many job postings are not advertised, and if you limit yourselves to them, you might not be able to look for a job for a long time. However, if you have a vast healthcare network, you'll be informed of a job vacancy by someone in the circle. Moreover, it is also a fact that 60-90% of jobs are landed through personal contacts. A solid network of healthcare professionals ensures you receive more and better job opportunities to pursue.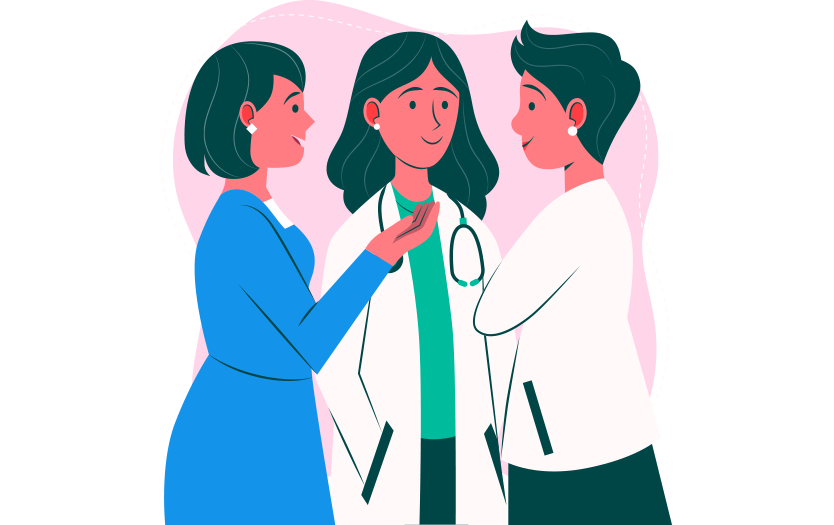 2. It helps you gain insight:
By interacting with experienced medical professionals, you can learn how accomplished minds work. You can ask them for career advice and support to add to your learning and insights. Networking also helps you develop skills related to critical thinking just by discussing certain matters with others. Once you are well versed in conversing within your network, you'll see your profile and reputation get you referred to others.
How to Network Your Way in the Healthcare Industry?
Now that you know all the advantages of networking for your career and industry, it is time to get started with it. However, the question is, how do you do it? What strategies do you adhere to, what places do you appear at, and what platforms do you join?
The answer is simple. To meet and interact with healthcare professionals, you need to find where they are most likely to exist. Due to their hectic schedules, you are more likely to find a physician, nurse assistant, or clinical professional at a medical facility. However, in addition to a hospital, clinic, or nursing home, you can also communicate with medical veterans at: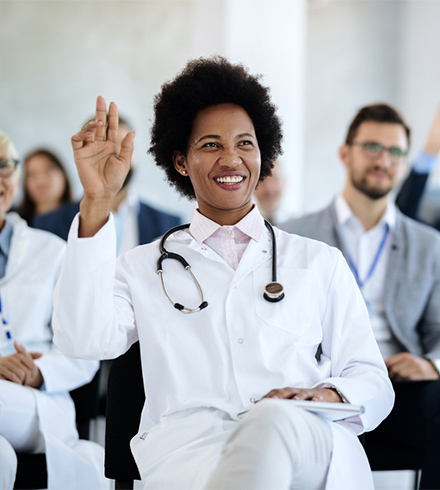 Professional healthcare organizations:
There are numerous organizations, societies, and associations, along with societies, which you can join, regardless of your specialty. For RN, the top ten professional nurse organizations are the right place to connect with others in the profession. Moreover, many associations offer professional membership to healthcare providers. By being a part of such organizations, healthcare beginners can learn from the experiences of their peers.
Events:
One of the perks of membership that professional organizations offer is an invitation to various healthcare events. Such events include conferences, workshops, and seminars where you can interact with the industry's acclaimed professionals. However, we advise you to check the agenda for speakers or topics that you find interesting. When you arrive at the program, indulge in conversations, speak with a clear perspective, and you'll mark your identity.
Volunteer Projects:
You do not always visit an in-person or virtual event to improve your networking abilities. Instead, you can also enroll in community events and volunteering projects. Volunteering is a viable means to learn new experiences and meet other fraternity members, even if you are participating for a long. To volunteer, you can see organizations like Maven Project, The United Way, and VolunteerMatch for relevant opportunities.
Locum Tenens Assignments:
A locum tenens project puts you right in the middle of a clinical setting. You can pick work as a locum tenens during a holiday weekend to practice in a different practice setting. The strategy helps you adapt to a new environment, learn new methods of delivering care, and thus expand your capabilities. If you enjoy the work culture, you might also find a long-term work opportunity right where you are.
Find Your Niche in Healthcare!
Networking is the synonym for interaction, which is the key to unlocking various opportunities in one's healthcare profession. By allowing different healthcare professionals to interact with each other, networking is and will continue to help the healthcare industry grow.
HealthCareTalentLink (HCTL) is the healthcare industry's first professional platform that offers abundant networking opportunities. At HCTL, healthcare professionals can connect, communicate, and collaborate with others to find a way forward in their careers.