When we think about the healthcare industry, we often focus on doctors and nurses as the key players in improving patient care. However, behind the scenes exists another group of critical players often overlooked, known as medical distributors.
These professionals are of paramount importance. They ensure that healthcare facilities have adequate medical supplies and equipment to ensure the timely delivery of medical care.
What is a Medical Distributor?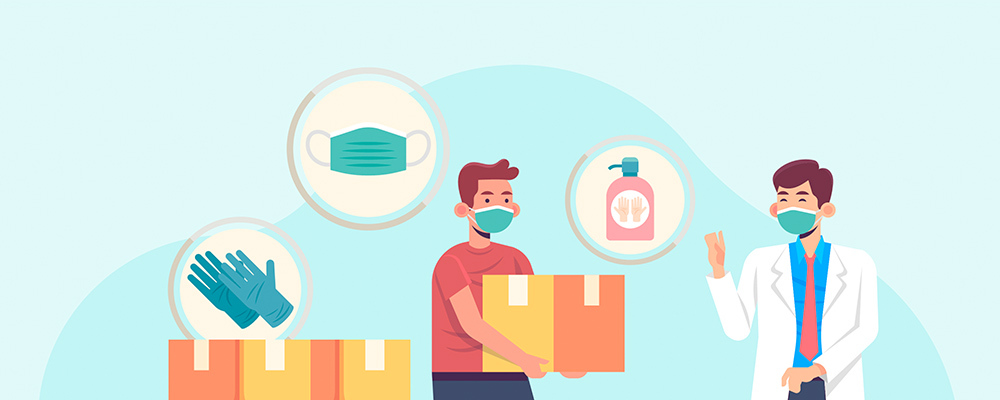 Medical distributors are responsible for sourcing and delivering everything, including surgical instruments, sterile gloves, diagnostic equipment, and pharmaceuticals. They guarantee healthcare providers that all the required medical products are in stock. It helps minimize delays and ensure patients receive timely and appropriate care.
However, the impact of medical distribution groups goes beyond just ensuring that healthcare facilities have adequate medical supplies. By providing a reliable supply chain, they help prevent medical supplies shortages. For example, a deficit of critical medical supplies can delay or even cancel surgeries, leaving patients in pain and without the care they need.
In this way, medical distribution companies play a critical role in supporting the broader healthcare system. Without their contributions, it would be much more challenging for medical professionals to provide the level of care that patients need and deserve. In the following sections, we will explore in more detail how medical distributors contribute to improving patient care and outcomes.
What is a Medical Distributorship?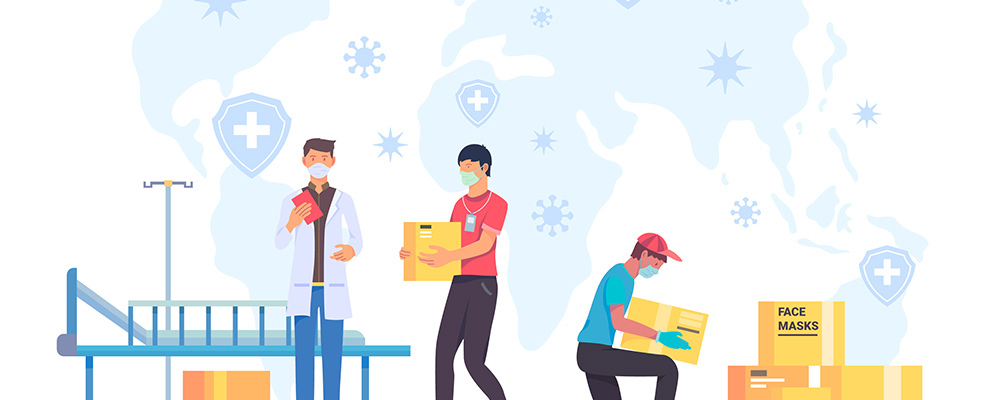 A medical device distributorship is a business that fills the gap between the manufacturer and the medical professional. They distribute medical products or devices to hospitals, clinics, pharmacies, or other healthcare facilities. Medical distributors typically purchase medical products directly from manufacturers. Sometimes they even buy these medical supplies from various suppliers and then distribute them to healthcare facilities.
Medical distributorships may specialize in distributing a particular type of medical product, such as surgical equipment, medical devices, diagnostic tools, or pharmaceuticals. They may also distribute a wide range of medical products to meet the needs of various healthcare providers.
Medical distributorships play a critical role in the healthcare industry by ensuring that medical products are readily available to healthcare providers. They help streamline the supply chain, reduce costs, and help medical facilities access products they need while caring for patients.
What is the Role of a Medical Device Distributor?
Medical device distributors offer a range of benefits to healthcare providers and manufacturers alike. Here are some of how these companies contribute to the healthcare industry:
1. Logistics and Supply Chain Management
Medical device distributors are critical in managing complex logistics and supply chain processes, such as getting medical products from manufacturers to end-users. They use advanced technology and systems to track inventory, handle orders, and ensure the timely delivery of products.
2. Cost Savings
Medical device distributorship can help healthcare providers save money by leveraging their buying power and negotiating favorable pricing with manufacturers. By purchasing products in bulk and passing along these cost savings to healthcare providers, they can help reduce the overall cost of healthcare.
3. Access to a Wide Range of Products
Medical device distributors typically have extensive catalogs of products from multiple manufacturers. This significant feature allows healthcare providers to gain access to a broad range of options to meet their specific needs. It can help providers find the right products for their patients while ensuring timely access to the most innovative medical technologies.
4. Regulatory Compliance
Medical device distributors are also responsible for ensuring that every product they distribute complies with all relevant regulations and standards. These standards may include FDA regulations, CE marking, and other international standards. It ensures that healthcare providers can trust the safety and efficacy of medical devices.
5. Expertise and Support
Medical device distributorship understands the healthcare industry and its unique needs and challenges. It works closely with manufacturers to ensure that the devices and supplies they distribute meet the highest quality and safety standards.
The Crucial Role of Medical Devices Distributors During Times of Health Emergencies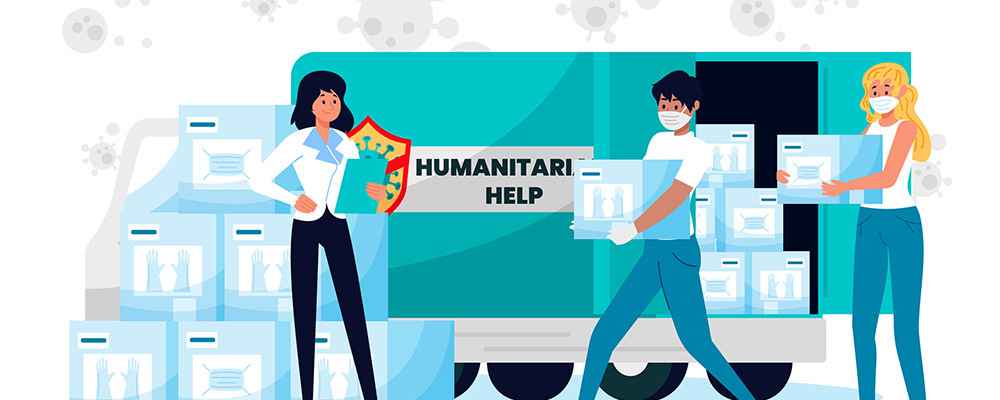 During pandemics, natural disasters, or other catastrophic events, medical device distributors play a commendable role in the timely delivery of medical supplies. They ensure that healthcare providers have access to the essential medical equipment and supplies to save lives and protect public health. The role of medical device distributors during healthcare emergencies is critical, as they are responsible for maintaining the continuity of medical supply chains. They aid healthcare providers in effectively responding to emergencies.
Sourcing alternative products in the event of shortages
Medical device distributors are often called upon to source alternative products in the event of deficiencies, especially during healthcare emergencies or crises. When the supply of a particular medical product disrupts, distributors efficiently find suitable alternatives to continue providing an adequate amount of medical supplies.
Vetting new suppliers and products for quality
Medical device distributorship must quickly vet new suppliers and products during emergencies to ensure patients receive safe and effective care. The vetting process typically includes:
An initial assessment of the supplier's credentials.
An evaluation of the product's quality and performance.
A review of documentation and compliance with regulations.
And potentially on-site audits of the supplier's manufacturing facility.
Medical device distributors must act quickly and thoroughly during times of crisis to ensure that the products they supply are of the highest quality and meet all regulatory requirements to protect patient safety.
Faster delivery in critical zones
Medical device distributorship plays a vital role in the timely and efficient delivery of medical supplies and devices to critical zones. They have the logistics in place to quickly respond to requests for supplies from medical facilities. It involves working with delivery partners, such as couriers or transportation companies, to ensure that supplies are transported fastly to critical zones. Additionally, distributors own effective communication channels providing accurate and up-to-date information about product availability and delivery times. It enables medical caregivers to deliver timely and effective care to patients.
Alternate delivery routes during natural disasters
During natural disasters or weather-related incidents, medical device distributorship establish alternate delivery routes for the timely delivery of critical supplies and devices. They work with local and national emergency response agencies to coordinate transportation and logistics for supplying supplies by land, air, or sea. Distributors may also establish mobile supply centers or deploy field teams to deliver products directly to healthcare providers in affected areas. Sometimes, they even manage temporary storage facilities or warehouses to store supplies safely.
Also read: Medical Device Sales Reps Act Different Than Pharmaceutical Reps
Conclusion
Medical device distributorship is an essential component of the healthcare ecosystem. It helps provide critical support to health providers ensuring access to the medical products they need to deliver quality care. However, with the ever-evolving healthcare landscape, it is challenging for medical device distributors to keep up with the latest trends and developments. Leveraging its extensive network of healthcare providers and medical device distributors.
HealthcareTalentLink (HCTL) makes it easy for these groups to connect and engage with each other. HealthcareTalentLink (HCTL) helps medical device distributors better acknowledge the demands of the healthcare industry and tailor their products and services to meet those needs. With HealthcareTalentLink (HCTL), medical device distributors can stay ahead of the curve and continue to play a vital role in the healthcare industry.