Physician assistant is an essential part of a medical team in many hospitals and practicing clinics. They provide healthcare facilities under the direct supervision of a medical practitioner and practice medicine in virtually all primary care hospitals.
The role of a physician assistant may vary, depending on the supervising doctor. However, state laws also allocate a set of duties for physician assistants in different regions of the United States. In many instances, physician assistants provide healthcare to the whole community. For this reason, a rapid increase arises in demand for physician assistants.
What does a Physician Assistant do?
Physician Assistants have clinicians' licenses to practice medicine in many specialties and settings. They are credible, rigorously educated, and well-trained medical professionals. PAs are more dedicated to spreading access to care and transforming wellness through patient-centered care and team-based medical practice.
A physician assistant is typically responsible for:
Checking on patients.
Examining patients.
Helping surgeons during surgery.
Prescribing medicines.
Diagnosing diseases and illnesses.
Maintaining medical treatment plans.
Taking patients history.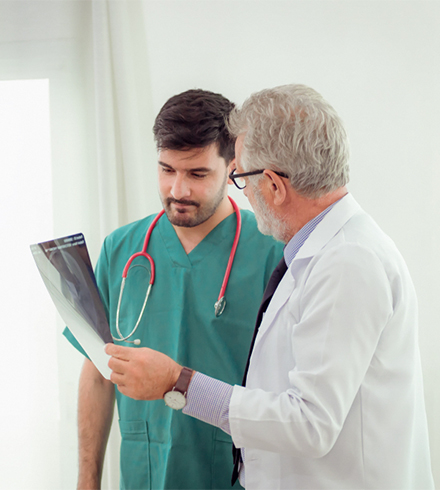 In every medical setting, PAs go beyond prescribing medications. They are committed to putting their patients first. They communicate and collaborate with their patients tirelessly. Physician Assistants have the potential to go the extra mile for their patient's well-being. They have a pivotal role in creating a human connection during medical procedures.
Roles and Responsibilities of a Physician Assistant
They know all the technicalities related to medical procedures–they make their patients understand why they need to go through such processes.
They lead with great critical expertise while maintaining human connection.
They transform the healthcare sector by providing quality care.
PAs advocate for patients' rights and provide quality healthcare to the entire community.
They realize the importance of preventive care.
They are the front-line health providers.
They believe in working on a team with other medical professionals to get the desired results.
Where does a Physician Assistants Perform Duties?
Physician assistants can perform duties in the following medical settings:
Hospitals.
Primary care centers.
 Nursing homes.
Community medical centers.
 Family Health care centers.
 Correctional institutions.
 Schools.
 Military.
Government agencies such as veteran affairs VAs.
Though physician assistants work with doctors, it's not mean they can't work without supervision. Instead, they are practicing in partnership with doctors. They work as independent medical practitioners as well the law of the state also allows them.
In 2017, physician assistants signed an agreement with the state law, clearly mentioning what a licensed PA can do. However, in the same year, the American Academy of Physician Assistant put an end to these agreements by establishing a new policy.
How to Become a Physician Assistant?
To become a certified physician assistant, you need relevant education, certification and experience in your field. Let's discuss the details.
1. Get an Education
To become a certified physician assistant, you need relevant qualifications for starting your PA journey. A thriving candidate needs a bachelor's degree in biology and health science subjects.
After completing a bachelor's degree, you can opt for a master's degree in physician assistant. A physician assistant with a master's degree is more proficient in specialties such as.
Biochemistry
Pediatrics
Clinical decision making
Anatomy
Physical Diagnosis
Medical ethics
Public health
Special population health
Pharmacology
Pathophysiology microbiology
Disease prevention
Primary care maintenance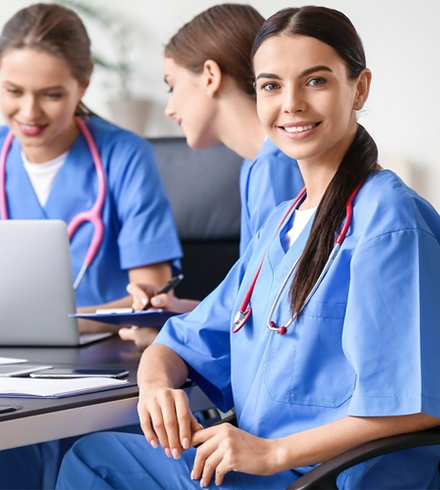 After graduation, it's crucial to be nationally certified and state licensed to practice medicine. The license allows a physician assistant to practice in all 50 states and territories of the United States of America.
If you are wondering how long it takes to become a physician assistant, don't worry, it takes nearly two years.
2. Gain Relevant Experience
Training and experience are vital parts of becoming a physician assistant. With the help of experience, a PA can handle patients more effectively and provide comprehensive health care.
To get yourself enroll in an internship program while studying is a wise decision to gain experience. Continuous practice in primary care centers and other medical settings allows physician assistants to get command over their field.
3. Apply for Positions
Once you complete your qualification and training, you may start looking for a job opening as a working PA. At this stage, you can either choose among a PA or sub-specialties field which you want to carry along. Apart from education and experience, some other skills are also required to be successful as a physician assistant. Let's find them out.
Skills Needed to Succeed as a Physician Assistant
Here we discussed some soft skills needed to excel in your career.
•  Communication Skills
Devotion, generosity, and kindness are essential personality traits in the medical field. A physician assistant has to deal with so many people from different backgrounds. Therefore, they should approach everyone appropriately and with empathy. Specialized physicians are very busy, and usually, these doctors do not have enough time to tell every detail to every patient. Yet they want every patient to get every necessary information about their condition, treatment plan, and how to take the medication. Therefore, they team up with a physician assistant to deliver the facts to the concerned patient or family member. The latter provides valuable information to patients and their families clearly and consciously. A physician assistant is usually very kind and polite while talking to their patients and patient's families.
•  Conflict Resolution Skills
Sometimes, a conflict arises between patients and medical staff due to a change in appointment or retirement of an insurance plan. In this case, a physician assistant help to resolve a conflict between these two parties. They should be more emphatic towards the patients to maintain their trust and to calm down the situation. A physician assistant should possess exceptional problem-solving skills to excel in their field.
•  Organizational Skills
The job role of a physician assistant is vast as they provide for so many duties of a physician. Therefore having organizational skills is beneficial for a PA. Physical assistants can work with other staff members as well as doctors. They run all these duties smoothly with the help of their extraordinary organizational skills.
•   Leadership Skills
Physician assistants, as mentioned, not only work under the supervision of a doctor, they do their job independently as well. In the absence of a doctor, a PA is responsible for carrying forward the team. Therefore, passionate leadership qualities enable physician assistants to be proactive in their careers.
•  Self-Motivation Skills
A physician assistant often works independently with less to no supervision. In such times they need to motivate themselves to satisfy patients and their families. Their ability to keep things going makes them stand out in the medical field.
Are Physician Assistants in High Demand?
Now that you know what it takes to become a physician assistant, it's time to look at the job outlook.
You might be surprised, but the fact is that the demand for physician assistants is growing day by day. Moreover, Being a physician assistant is regularly ranked among the top three healthcare and overall jobs in the United States.
Physician assistants are practicing in every specialty and work setting. They play a crucial role in coping with the increase in the aging population and the rise of chronic diseases that follows it. Therefore, physician assistants are more in demand than before. Hence, we declare it as a winning career path.
Whether you are an aspiring physician assistant, a PA in the making, or have an established career, we welcome you to HealthCareTalentLink (HCTL). It is the healthcare industry's first and only dedicated digital platform that provides career opportunities for all its profession and professionals.