Women have played an integral role in the healthcare industry for centuries, yet their stories have often been overlooked or underrepresented in history books. As we celebrate Women's History Month 2023, it is significant to spotlight the inspiring women who broke barriers and paved the way for future generations.
From the first woman to earn a medical degree in the United States to the founder of modern nursing, these trailblazing women have made extraordinary contributions to healthcare. They have helped to improve the lives of countless individuals. These stories are not only inspiring but also serve as a reminder of the importance of diversity and inclusion in the healthcare industry.
In this blog, we will explore the incredible stories of women who have made history in healthcare. We will celebrate their achievements and highlight their challenges and triumphs. Ultimately on Women's History Month 2023, we will show our appreciation for their enduring legacies. Get inspired by the incredible women who have paved the way in healthcare!
A Fabulous First – Elizabeth Blackwell
Elizabeth Blackwell was a pioneering physician and women's rights advocate who paved the way for women in medicine. We cannot celebrate Women's History Month 2023 without acknowledging her efforts.
She was a remarkable woman who became the first female to receive a medical degree in the United States. Blackwell decided to pursue the degree after her deadly ill friend asserted that "she would have received better care from a female physician." However, she faced numerous obstacles in pursuing her dreams, including multiple rejections from many medical schools because of her gender. Despite these challenges, Blackwell was determined to succeed and eventually enrolled in Geneva Medical College in New York. She graduated at the top of her class in 1849, becoming the first woman to receive a medical degree in the United States.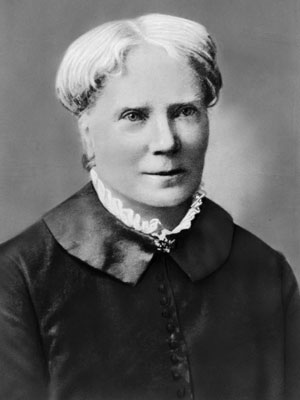 Challenges in Blackwell's Professional Pursuit
After completing her studies, Blackwell faced even more challenges as she tried to establish herself as a physician. At that time, people believed women could not practice medicine, and she struggled to find patients and colleagues who would take her seriously. However, Blackwell persevered and eventually established her medical practice in New York City.
In addition to her groundbreaking work as a physician, Blackwell was a prominent women's rights advocate. She believed females should have the same educational and professional opportunities as men and fought tirelessly for gender equality. She co-founded the National Health Society in 1871, which aimed to provide medical education and training to females.
A Pharmaceutical Pioneer – Heather Bresch
This Women's History Month 2023, let's not forget to mention Heather Bresch. She is an American business executive who has made noteworthy contributions to the pharmaceutical industry. She served as the CEO of Mylan, a global pharmaceutical company, from 2012 to 2020. During her tenure, she oversaw the growth and expansion of the company, transforming it into a leading player in the industry.
Bresch is best known for her efforts to increase access to affordable medicine. Under her leadership, Mylan introduced generic versions of several high-cost drugs, including the EpiPen, which treats severe allergic reactions. She also lobbied for changes to the US healthcare system to make it more affordable and accessible.
Bresch's contributions and achievements have not gone unnoticed. In 2015, she was one of Fortune's Most Powerful Women in Business, followed by Forbes' Most Powerful Women in 2015. This Women's History Month, we follow Heather Bresch's legacy and recognize her philanthropic efforts, including her aid for education and healthcare initiatives.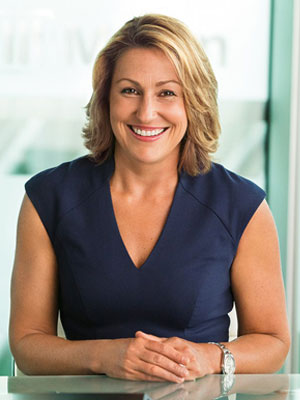 Diversity Champion – Ashley McEvoy
Ashley McEvoy is a well-known leader in the healthcare industry who has made significant contributions throughout her career. On Women's History Month 2023, we praise her for her remarkable devotion and efforts for the healthcare industry.
As the Executive Vice President of Johnson & Johnson's Medical Devices business, she has been instrumental in driving innovation in medical technology. Under her leadership, the company has developed several innovative products and technologies that have transformed the healthcare industry.
Prioritizing Diversity and Inclusion
McEvoy is also a strong advocate for diversity and inclusion in the workplace. She has made great strides in promoting diversity and inclusivity within the Medical Devices business. Women of today must glorify her efforts this Women's History Month 2023, as she has been a vocal supporter of women's health issues throughout her career.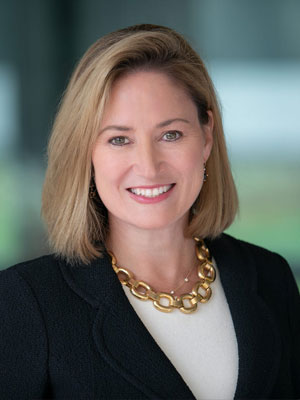 McEvoy is a strong devotee of patient-centered care, which prioritizes the needs and preferences of patients in healthcare decision-making. She has been a strong advocate for policies and practices supporting this approach to healthcare. Moreover, McEvoy is also involved in several global health initiatives improving healthcare access and outcomes in underserved communities worldwide. She is a champion of technology to expand healthcare access and improve patient outcomes on an international scale.
An African American Biochemistry Pioneer – Dr.Marie Daly
Dr. Marie Daly was a trailblazer in the health science industry and one to praise this Women's History Month 2023. She faced significant obstacles throughout her career, including racial and gender discrimination. Despite these challenges, she persevered and became the first African American woman to earn a Ph.D. in chemistry. Her thesis focused on the metabolism of proteins in the body, which laid the groundwork for her future research on human biochemistry.
Throughout her career, Dr. Daly was a passionate advocator for diversity and inclusion in science. She believed in equality. She wanted that everyone should have an opportunity to pursue a career in science, regardless of their background or gender.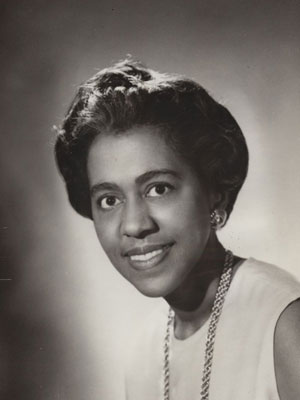 Dr. Daly's Breakthrough in Medical Science
She mentored many young scientists and worked tirelessly to promote greater diversity in the scientific community. Dr. Daly's research on human biochemistry was groundbreaking and influential in science. She was one of the first researchers to investigate the role of oxidative stress in heart disease, which helped to shed light on the underlying mechanisms of the condition and opened up new avenues for treatment and prevention. Her work also contributed to our understanding of the metabolism of proteins in the body, which has implications for extensive health conditions.
She inspired many young people to pursue careers in science and helped to shape the next generation of scientists. For all that she did this Women's History Month, we put the limelight on her accomplishments.
Auxiliary Support Pioneer – Clara Barton
Women's History Month 2023 is the time of the year when we celebrate pioneering women in medicine. One such historical female is Clara Barton, known for her devotion to providing exemplary auxiliary care. She is the founder of the American Red Cross, an organization that has provided disaster relief and humanitarian aid globally for over 140 years.
Barton began her career as a teacher before becoming a clerk in the U.S. Patent Office. During the Civil War, she volunteered as a nurse and began organizing relief efforts for wounded soldiers. She later served as a government contractor, helping to locate missing soldiers and reunite them with their families.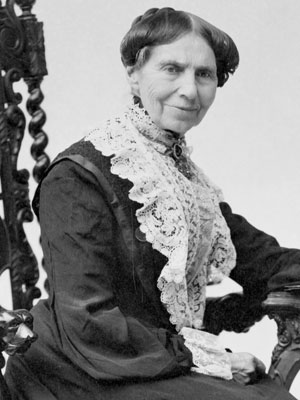 Establishing American Red Cross
Inspired by the Red Cross movement in Europe, Barton founded the American Red Cross in 1881. The organization quickly became a prominent worldwide force in disaster relief and humanitarian aid, assisting victims of natural disasters and other emergencies.
Throughout her career, Barton was known for her tireless dedication to helping others. She worked long hours and often put herself in danger to assist those in need. She was also a passionate advocate for women's rights and suffrage and worked to promote greater equality and justice for all.
Also read: Navigating Gender Bias In The Workplace: Strategies For Women In Healthcare To Succeed
Women's History Month 2023: A Catalyst for Change
Women's History Month 2023 provides an opportunity to acknowledge and celebrate the pioneering women in the US healthcare industry. From groundbreaking scientists to courageous activists, these women have broken barriers, defied expectations, and paved the way for future generations.
We use their stories to recall the power of perseverance, resilience, and determination. They are also a powerful reminder of the ongoing challenge for sustainable gender equality and our role in overcoming it.
HealthCareTalentLink, healthcare's pioneering professional platform, celebrates Women's History Month 2023 by recognizing and amplifying women's voices, supporting their dreams, and fighting for their rights. The platform was founded and primarily led by women and hence, endeavors to create a safe and equitable industry to empower female healthcare professionals.