Another study terms transition as both demanding and draining. However, if you are an aspiring nurse practitioner, our epilogue was not to scare you off. Instead, in this article, we will provide you assistance navigating your academic and professional career as a nurse practitioner.
Following are some tips from our side that we compiled after meticulous research, hoping they would help you in your journey.
1. Be Prepared for Transition in the Profession
The first step to becoming a nurse practitioner is to prepare yourself for transitioning from a student or RN into an NP. The career shift requires planning your board examination and knowing:
Which documentation is a prerequisite to registering for the exam?
What documents are required for licensure in your state?
How will you begin the search for a nurse practitioner position?
After planning the information-gathering and documentation process, it is time to schedule your study plan. We recommend gathering all required study guides and creating scheduling you could follow to increase your chances of success. Meanwhile, you should also update your resume and establish a professional social media profile to connect with other nurses and advanced practice facilities.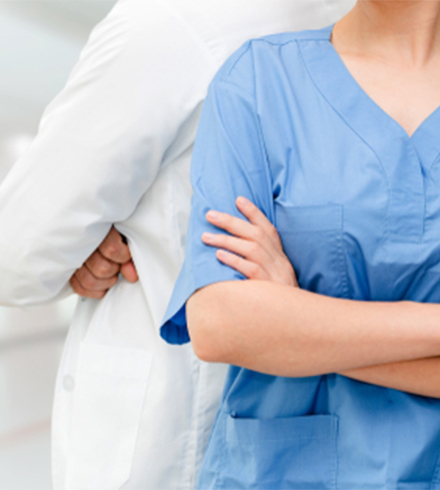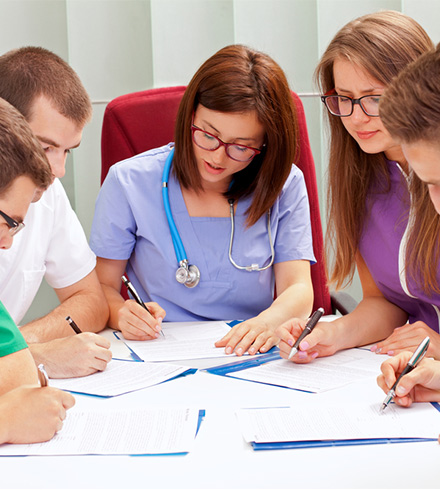 2. Listen from the Industry Professionals
You have taken your role as a nurse practitioner and completed your research but are still clueless about what to do next. Where do you go next? Who do you approach? Well, we'll help you answer that.
Any profession you begin will seem intimidating until you talk to those who have been there before you. The fact stands true even for the nursing specialty. There are so many ways you can engage with your industry's veterans, such as through networking or joining specialty organizations.
However, to begin with, talk to the professors and alumni from your nursing program. Such individuals serve as a source of knowledge and advice relevant to a new grad nurse practitioner. They'll explain the highs and lows of the profession that you're beginning with and how you can face them.
You can also leverage networking for its benefits highlighted by the NurseJournal. It states that networking and collaborating will help you:
Build your clinical decision-making skills.
Discover potential job opportunities.
Recieve career counseling.
Build a support system.
Lastly, we suggest enrolling in Nurse Practitioner Specialty Organizations and opting for membership. Such organizations offer resources like study material, mentorship, and career assistance. However, we'd suggest joining such an organization while you're a student to avoid hefty fees.
3. Leverage Your Note-taking Skills
If you are habitual in making notes, you will excel as a student. However, if you are studying to be a nurse practitioner, your note-taking skill will go the extra mile in your career. Making notes is a personal learning approach many students take on in their academic years to refer them when needed. For aspiring nurse practitioners, it serves as reference materials for the upcoming certification examination.
However, that's not the end of the story. According to a study, Keeping good nursing records: a guide, note-taking is a critical nursing skill that helps record accurate data. The said approach helps improve clinical outcomes as well-curated nursing records offer insight into the treatment outcome. According to another study, note-taking is known to support best practices and ensure high-quality patient care. Therefore, we suggest polishing your writing skills to be the best at your job.
To help you understand the intricacies of note-taking, here is a study by Taryn Tavener-Smith that would be very beneficial for beginners. The research article is titled, Note-taking by nursing students: the case for implementing writing strategies to encourage best practice . The article discusses the challenges in note-tacking strategies, how it impacts the students, and the potential solutions.
4. It Requires Lifelong Learning
If you are an aspiring nurse practitioner, you know that the profession requires two dedicated years of class and clinical training. However, you do not understand that the learning process will continue to last a lifetime. So much so that Florence Nightingale, the mother of modern nursing, once said:
"Let us never consider ourselves finished nurses…we must be learning all of our lives."
One can not emphasize enough how important it is for nurses to continue with their quest to learn. According to recommendation 6 of the article, The Future of Nursing: Leading Change, Advancing Health. Washington, DC: The National Academies Press; 2011, the facility should ensure that nurses engage themselves in lifelong learning. The approach would amplify the professional expertise of the nurses and nursing care outcomes.
Hence, now you know why nurses must subject themselves to tenacious learning. So next time you hear someone say a similar phase, nod along because you were well prepared.
5. Finding the Dream Job Requires Patience
You might think that your experience and academic performance might land you a job quickly, but you might be wrong. It is a common affliction for freshly graduated or licensed nurses to struggle to find their first job.
But why does this happen, you may ask?
You may fail to find a fitting job soon after graduation or licensing for various reasons. For instance, you may find a company whose work culture wouldn't match your values. Candidates get a faint idea of the work culture by appearing for an interview as they understand what the company thinks of nurses and their roles. It is feasible to pick a job that aligns with your values as it has a long-term impact on your work life.
If you are a new grad nurse practitioner, you have probably left an RN job due to a non-negotiable salary package. Moreover, there are chances that you will face such job postings in the future as well. Since you are beginning as a nurse practitioner, you have complete autonomy over negotiating your salary package. From the benefits and hours to compensation – it is your right to discuss your package with the potential employer.
We are stressing over the importance of negotiating salary because we know how many new grad nurse practitioners consider it wrong. As a result, they end up with a job that exploits their skills and talent.
However, you do not need to feel demotivated over your career choice. According to the U.S. Bureau of Labor Statistics the nursing profession is expected to grow by 40 % by 2031. Do you know what that means? It means 118,600 more job opportunities by the end of the decade. Hence, it is a matter of time, but you will eventually find the perfect job.
6. It Wouldn't be Quite Like You Expected
Being a new grad nurse practitioner is not how you imagined it. To begin with, you will be juggling numerous dilemmas at a time and might even experience severe burnout. However, our goal is to educate you about the realities of being a nurse practitioner.
Furthermore, your nursing school would not teach you everything that you need to know. While it trains you efficiently academically, you will learn the most when directly in the field. In clinical practice, you will learn the true essence of being a nurse, including characteristics like compassion, understanding, and control.
You will also realize how NP orientation is not as rigorous as RN orientation. When you begin working as advanced practice registered nurse (APRN), you will work with human resources for a couple of hours before attending to a patient. Hence, the preparation time for an APRN is far less than for an RN.
Another thing that most novice nurse practitioner experience is reminiscing about bedside nursing. While registered nurses spend 8-12 hours by their patient's side, the advanced practice requires the same time to be reduced to 15-30 minutes. Therefore, it might take a considerable time for many new NPs to get accustomed to it.
If transitioning from an RN, you will also see less patient load than in the previous job. Being a new grad nurse practitioner requires patients to see your patient load buildup. It happens gradually, but with time, you will witness an increasing number of incoming patients.
Your Career Awaits
Despite its dilemmas, nursing is a profession that would empower you to care for your society. Once you are well-prepared and ready to expect the unexpected, you will ace the career and set your mark. HealthCareTalentLink as healthcare's first-ever professional platform aims to consolidate all career, networking, and educational opportunities for our fresh and experienced nurses. At HealthCareTalentLink, it's never too late to kickstart your career.